Saroop Rani Government College for Women takes great pride in creating maximum opportunities for student progression & women empowerment. Library as heart of the institution plays an indispensable role in increasing the teaching learning process and in achieving institute's objectives. The college Library was renamed as 'Amrita Pritam' Library after an internationally renowned Punjabi writer in year 2022.
Amrita Pritam Library is well equipped with 56775 Books, 9 Newspapers of 3 languages, 24 Magazines and 12 lifetime subscribed research journals. It also receives approximately 10 Journals from various government sponsored organizations free of cost. It has subscribed to INFLIBNET's N-List program which gives institute an access to 6000+ e-Journals, 1,99,500 e-Books and 99,859,537 e-Books under NDL. The college gives access to all the e-resourses and internet facility free of cost to all the students and staff members.
Library is partially automated with 'ORBIT Library Management System' software which provides access to OPAC (Online Public Access Catalogue). OPAC is searchable through Author, title, Accession No. Subject, Publisher etc. Downloading and copier facility is also available in the Library with a full access to Wi-Fi and a separate Audio-Visual section with LED facility. It has two separate reading halls for teaching faculty and for students.
The Library's objective is to make its resources widely available to its readers. For this purpose it has adopted so many user friendly methods. At the commencement of each academic session Librarian holds orientation program for new students and acquaints them with library rules and resources. User feedback is collected through suggestion box and personal interactions with students by the librarian herself. The library is broadly divided into 8 sections i.e. (1) Text Book Section (2) Subject Book Section (Social Sciences, Sciences, Performing Arts) (3) Language Section (Punjabi, Hindi, Sanskrit, English) (4) Reference Books & Competitive Exams (5) Periodical Section (6) Book Bank (7) IT Zone & (8) Audio Visual Section. A separate Section to celebrate its name i.e. 'Amrita Corner'(Amrita Sansaar) is also maintained where all the collection of Amrita Pritam is displayed along with her photograph.
New books, Magazines & Journals are purchased regularly by the library on the recommendation of subject experts to enrich and update its collection. Rs. 102960 has been spent for this purpose in year 2022-23. The college library has a rich collection of old Gazetteers since 1943, old syllabi and question papers of last years are also stored for the readers. Proper record of student and staff visits is also kept on registers. Library I-cards for students and Library pass books for staff are also issued to streamline the circulation process. A library advisory committee with Principal as chairman, Librarian as convener, 4 senior faculty members and 2 student representatives also exists to advise the librarian on library matters. Library is headed by a well qualified doctorate degree holder Librarian, support staff of 2 attendants and one sweeper are also there for its proper functioning. Apart from this college library is under CCTV Surveillance.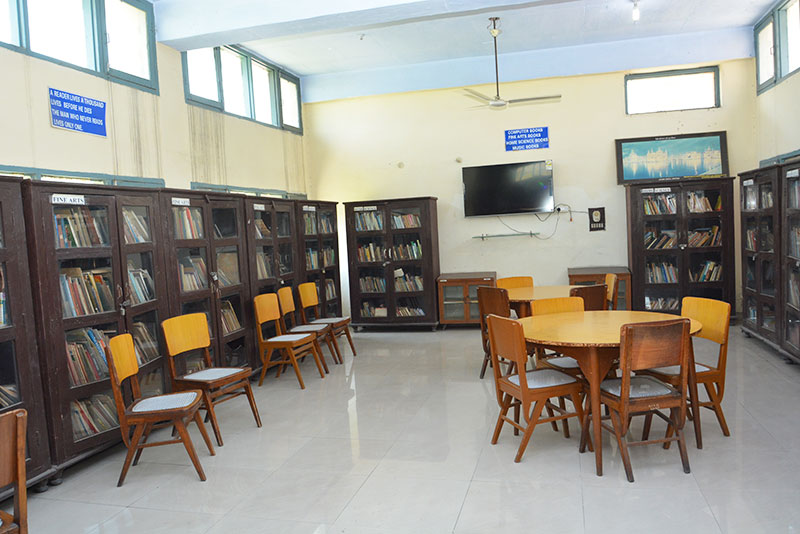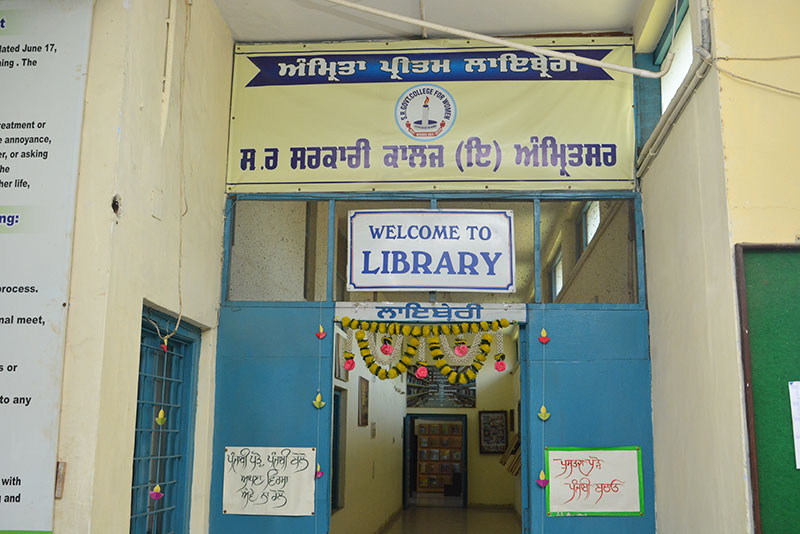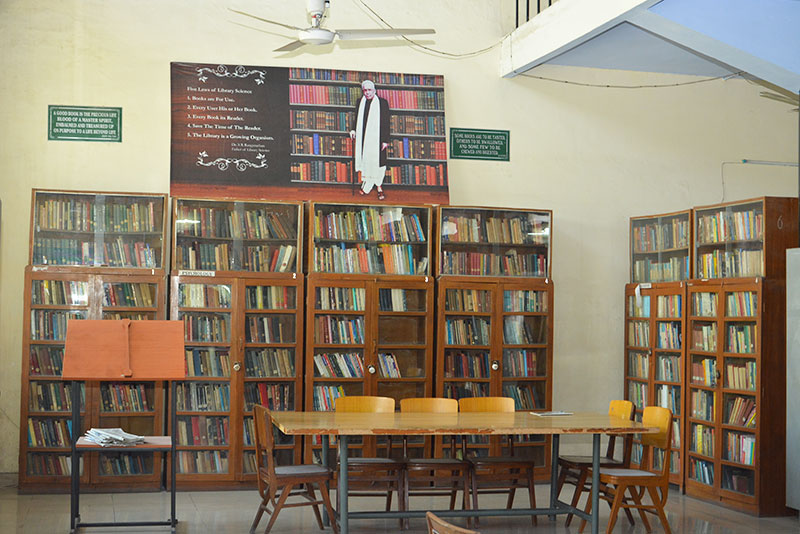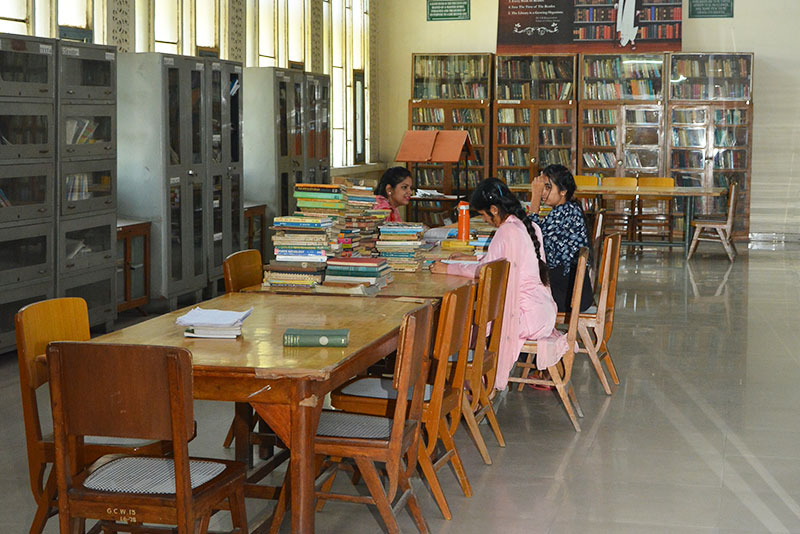 Do You Have Any Admission Enquiry?
For any kind of Admission Enquiry and Registration, Don't hesitate to contact us for immediate support.